Recruitment
The Market
We work with many of the major fleets of commercial vehicles in the UK

Any vehicle owner or operator with Buses, Coaches, Lorries, Vans or Cars.

The market is truly massive and growing, and we are the largest player.
Contact Head Office
Join Us
Do you have what it takes to run a business but just can't get it up and running and won't be able to do everything on your own?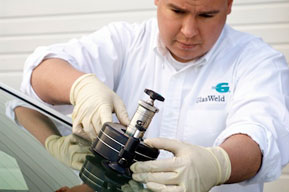 Glasweld Systems has been established for over 30 years and operates in over 40 countries around the world.
Investing in a GlasWeld franchise means all that work is done for you and you have the support of a fully corporatised organisation. Our system is proven, successful and has been in place for over 25 years in the UK.
Are you motivated, self-disciplined, sales-oriented but enjoy being "hands on", well presented and not afraid of hard work? Do you enjoy being out and about? A GlasWeld franchise might be just what you are looking for.
We recognise that many perfectly able people who want to work for themselves are unable to raise large amounts of money or are wary of risking their money in investing in a franchise. At GlasWeld we therefore offer flexibility and so if you can't raise the £15000.00 for a Full Franchise we offer a Partnership Program where for a deposit of £2500.00 you enjoy all the benefits of a full franchise but understandably sacrifice a slightly higher percentage of earnings as a franchise contribution. If after 6 months you feel that this is not for you we refund you 50% of your deposit.
What you get:
Exclusive territory with populations of Approx. 500 000. Protected by a master franchise agreement.

2 weeks intensive training and induction.

World's best equipment in windscreen repair, distortion free scratch removal and headlight restoration.

Free first issue of corporate clothing and PPE.

Corporate livery for a van that you can either supply yourself or rent from us.

Full stationery package including business cards, sales folders, letterheads and all work related documents.

Field sales support to open new accounts as well as full admin and technical support.

Access to 400 national fleet accounts.

Direct billing to most insurance companies.

Referral work from head office and the internet as well as 0800 call centre numbers.

All work invoiced and statemented on your behalf.

Weekly payments to help with cash flow.

Personal profile page on the Glasweld website.

Free consumables to carry out all your work.
Glasweld Systems has been established for over 30 years and operates in over 40 countries around the world. Here in the UK we have more than 75 operatives. To find out more and a confidential discussion please contact us today.
Interested?
Contact Head Office