Windscreen Repair by GlasWeld
Save Time, Money and Hassle.
Save Your Windscreen!
If the chip on your windscreen is no larger than a £2.00 coin, GlasWeld can often repair it at no cost to you if you have fully comprehensive insurance. Our mobile service will come to you, home or office at a time to suit you and it only takes around 25 minutes to repair a chip.
Repair, Don't Replace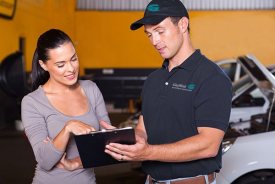 Repairing a windscreen costs significantly less than replacing one, and can potentially save you hundreds of pounds.
Glass repair is also far less time consuming and can be done on the spot – in addition to being far more environmentally friendly.
Advanced Driver Assist Systems (ADAS)
ADAS cameras fitted to the windscreen and other locations on a vehicle allow advanced safety features such as automatic braking. They contribute to increased car, and driver, safety.
With the introduction of ADAS cameras to nearly all modern vehicles, there has been a significant rise in the cost of replacement. If a windscreen is replaced, the ADAS cameras have to be re-calibrated afterwards; with some manufacturers insisting on only O.E replacement parts and re-calibration to be completed by Main Dealers only.
When you repair, you'll save the expense of a replacement windscreen AND avoid the extra cost of re-calibration (at an average additional cost of £300.00). If you need to arrange fleet windscreen repairs, the savings are even greater.
What Makes A Good Windscreen Repair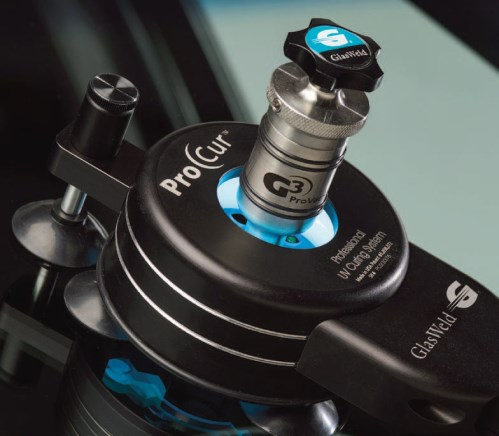 With each and every windscreen repair we perform, we have 5 main aims:
Restore Structural Integrity
Prevent Damage from Spreading
Retain Original Seal and Save Windscreen
Improve Optical Clarity Reducing Visible Damage
Create a Smooth Surface for Wipers
The safety of you and your passengers is paramount, so don't delay, book the best windscreen repair from GlasWeld today.
Why Windscreen Repair Is The Best Option
Money:
With chipped windscreen repair, most customers who have comprehensive insurance, pay nothing and don't suffer the loss of their no-claims discount. Effectively getting free windscreen repair. Even customers that only have 3rd party insurance find that the cost of windscreen repair is just a fraction of the cost of replacement.
Safety:
In the event of a car accident, the windscreen plays an important safety role. Passenger airbags use the windscreen for inflating properly; the windscreen provides support to the roof in the event of a roll-over; in an accident that causes your vehicle to crumple up, the windscreen helps direct the energy of the crash around the passenger compartment.

The Environment:
Windscreen glass is difficult to recycle because much of the glass is 2-ply laminated and contains a PVB layer that must be separated. Integrated heating elements or radio antenna are often embedded within the windshields and cannot be returned to the glass furnace for reworking. GlasWeld windscreen repair results in significantly less waste.
Time:
Choosing to repair rather than replace can save time – with a replacement, your vehicle could have to remain off the road for up to 10 hours but with GlasWeld windscreen repair we can usually complete the process in 20-30 minutes. Getting you back on the road in a fraction of the time.

Leaks:
Replacing a windscreen means that the factory seal is lost and this cannot be duplicated during replacement. Glasweld windscreen repair means that the seal does not have to be disturbed and so you needn't worry about the leaks that can develop after replacement.
Clarity:
GlasWeld windscreen repair of breaks will often result in at least an 80% increase in optical clarity. Many times, depending on the damage we can achieve an even greater improvement in the appearance of the affected area.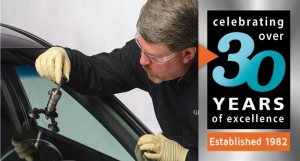 Rusting:
Opting for Glasweld windscreen repair means that you don't run the risk of the paint under the seal being scratched or scraped during replacement. This scratching and scraping that can occur during replacement will often lead to rust forming around the windscreen.
Postcode Search
Enter the first part of your postcode here to search for a local GlasWeld Technician...
Book A Visit
To book a visit by a GlasWeld technician, please complete this form and we will call you back to confirm terms, as well as answering any questions you have:
GlasWeld Guarantee
However long you own your vehicle, GlasWeld® guarantees its workmanship. This is in addition to your statutory rights.
Glas Weld also guarantees that any windscreen repair it carries out will pass the MOT.
If you are not satisfied with the repair or there is a problem with the
windscreen repair
in the future we will endevour to resolve that problem or refund your money.