GlasWeld Liverpool
Services Offered:
GlasWeld Liverpool provides mobile Windscreen Repair, Glass Scratch Repair and Headlight Restoration service at a place convenient to you.
Local Technician
GlasWeld Liverpool's local technician is Adam Daniels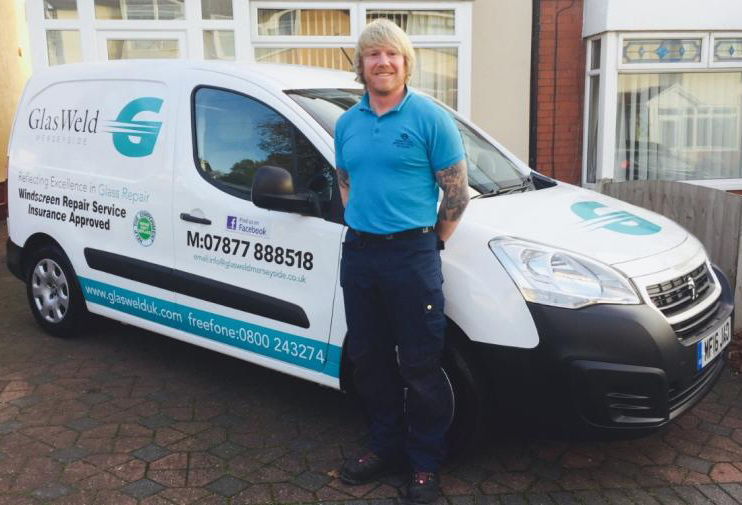 Direct Telephone Number:
07877 888518
Coverage Area
Liverpool will come to you in the following areas:
BIRKENHEAD
BOOTLE
ELLESMERE PORT
LIVERPOOL
NESTON
ORMSKIRK
PRENTON
PRESCOT
SOUTHPORT
WALLASEY
WIRRAL
Opening Hours
Tuesday: 09:00 - 18:00

Wednesday: 09:00 - 18:00

Thursday: 09:00 - 18:00

Friday: 09:00 - 18:00

Saturday: 09:00 - 16:00

Sunday: 09:00 - 16:00

Feedback / Comments
I was very pleased with the promt and professional service provided by Adam Daniels and I was delighted with the scratch repair to my car windscreen, My winscreen is now in perfect condition and totally distortion free after the repair. Thanks.
We picked up a nasty windscreen chip on our imported Mitsubishi. Our insurance put us through to the \"leading\" repair/replace chip company who were not interested in the repair option at all. Shipping windscreens from Japan is not for the faint hearted, but fortunately a second call to Glassweld put my mind at ease. Their friendly engineer was here within the hour and completed a very professional fix. Best of all, they were able to do the work under my insurance. Thanks.
Very pleased and impressed with the service I got from Adam. A real professional at the magic he does to windscreens. Would totally recommend him to anyone that\'s needs a windscreen repair. Thanks again for my repair
Just had my headlights restored on my S Type Jaguar and they have come up like new . Adam was an excellent technician and a really great bloke too . Thanks Adam !