Best Windscreen Repair Kit
Decades of development makes our kit the best in the industry.
When repairing something as important as the windscreen, you really need to be using the best tools for the job. There are numerous so-called 'cheap windscreen repair kits' on the market, which produce predictably poor results. Even with more 'professional' tools, you will only unlock their full potential when they're being used by a dedicated, trained windscreen repair technician.
We all understand the need to save money, but skimping on your windscreen repairs can be a false economy; especially when it leads to the further costs arising from MOT failures, further repairs or even worsening damage.
Can you really afford not to save yourself time, stress and money by booking one of GlasWeld's professionally trained technicians to come and use the best kit in the industry at a time and place convenient to you?
Many insured drivers can also qualify for free windscreen repair. Don't delay, book one of GlasWeld's Local Windscreen Repair Technicians today!
What Makes Our Windscreen Repair Kit The Best?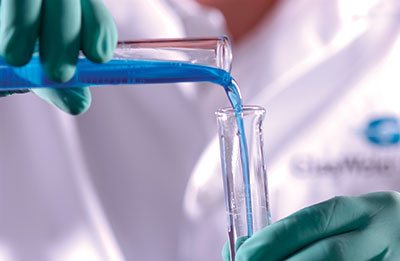 Decades of ongoing research and development has provided our technicians with the best windscreen repair kit in the industry today. As the windscreens themselves have become more advanced over the years, GlasWeld's patented windscreen repair tools have been continuously developed to match pace.
Our Windscreen Repair Kit's integrated tools work together to produce the strongest, fastest repairs possible while allowing us to easily exceed current industry standards, and your expectations.
How Windscreens Are Repaired
Most new windscreens consist of two layers of glass, permanently bonded together by a plastic membrane. If something hits, like a flying stone, the glass will not immediately shatter because the damaged area sticks to the plastic membrane.
Firstly, we make sure that the damaged area is clean and tidy. We then suck all the air out of the chip with a vacuum and inject it with a clear resin liquid, before reversing the vacuum to force the resin to fill the chip. We then cover the chip with a special film and use an ultra-violet light to harden the resin. Finally, we polish the glass clean - and it's immediately safe for you to drive away.
The damaged area will contain air and potentially moisture (especially if it has rained or you have washed your car). To ensure you get the very best repair, both of these have to be removed before you start to inject any resin. The only way to remove both of these is to use a repair system that has a built-in vacuum. GlasWeld's G3 system has this and will remove all air and moisture from the break. Unfortunately, not all companies have a system able to complete these 2 tasks.
At Glasweld, we have developed have numerous resins for different applications. We are, after all, trying to achieve the very highest level of repair so naturally you would expect slightly different approach to each type of damage. For hard impacts and large shelled areas, we have a thicker resin that will fill all of voids created by this type of impact. Whereas 'star breaks' and cracks might require a thinner resin.
What makes our resins so effective in making the repair near-invisible is that we have also developed a range of different tints that can counteract visual distortion caused by different damage types.
Our Equipment
From the start, GlasWeld has continually worked to develop and patent the very best windshield repair equipment available on the market.
These products include the industry's first tinted resins, several generations of technologically advanced proVac™ injectors, and a full line of LED UV curing lights.
proVac™ Injector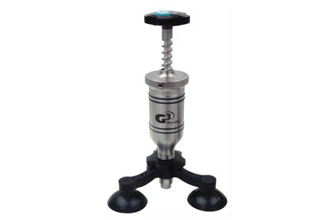 Represents the culmination of years of research, design and testing by GlasWeld's Technical Services team. Our injector utilises technology to remove both air and moisture from the break in one simple step, making our repair times lightening fast with this ground-breaking tool.
ProCur™ Radial Curing Lamp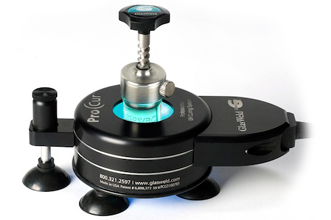 This windshield repair curing lamp is specifically designed to work with the G3 ProVac. The 360-degree design delivers UV light at the exact strength and wave length necessary to cure windshield repair resin fully, evenly and quickly.
Gfusion™ Repair Resins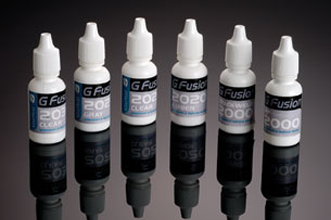 Scientifically formulated to ensure clarity, quality and strength. Independently tested to meet and exceed national and international industry standards, including BSI and ANSI.
Developed to work seamlessly with the components of all GlasWeld windshield repair kits. Available in a variety of tints and viscosities for every type of damage.