GlasWeld Windscreen Repair Equipment
The GlasWeld G3 System
Our Windscreen Repair Kit's integrated tools work together to produce the strongest, fastest repairs possible while allowing us to easily exceed current industry standards, and your expectations.
Recruitment
GlasWeld operates in over 40 countries worldwide and in the UK has local offices offering windscreen repair with over 100 trained technicians on the road.
Many of our early Technicians are still with us and most have been with us many years.
Join Us
GlasWeld Guarantee
However long you own your vehicle, GlasWeld® guarantees its workmanship. This is in addition to your statutory rights.
Glas Weld also guarantees that any windscreen repair it carries out will pass the MOT.
If you are not satisfied with the repair or there is a problem with the
windscreen repair
in the future we will endevour to resolve that problem or refund your money.
GlasWeld Windscreen Repair Equipment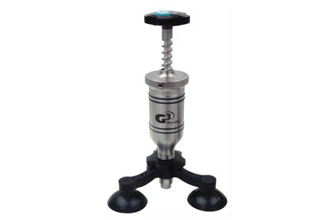 ProVac™ Injector
Represents the culmination of years of research, design and testing by GlasWeld's Technical Services team. Our injector utilises technology to remove both air and moisture from the break in one simple step, making our repair times lightening fast with this ground-breaking tool.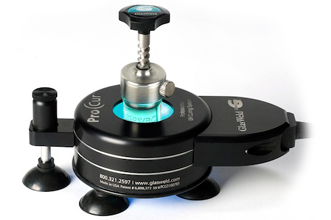 ProCur™ Radial Curing Lamp
This windshield repair curing lamp is specifically designed to work with the G3 ProVac. The 360-degree design delivers UV light at the exact strength and wave length necessary to cure windshield repair resin fully, evenly and quickly.
Windscreen Repair Resin Viscosities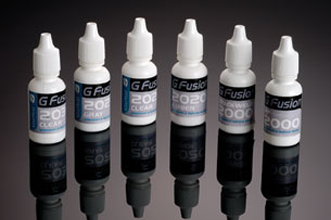 2010 Resin, Very Thin Viscosity
This is an ideal cold-weather resin, with a viscosity that lends itself to tight star breaks and partial bull's-eyes.
2020 Resin, Thin Viscosity
This is your best all-around resin. It has the same refractive index as windshield glass, so it provides superior optical clarity plus improved wetting action and hiding properties.
2030 Resin, Medium Viscosity
The answer to all of your hot weather repairs, and the perfect resin for larger combination breaks with its superior adhesion and elasticity.
CrackWeld 2000, Thick Viscosity
This long crack repair resin really works: it is moisture resistant, with enhanced adhesion and elasticity that can withstand the expansion and contraction that long cracks undergo.
Windscreen Repair Resin Tints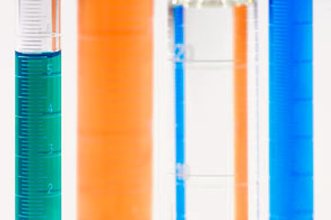 Amber Tint
Reduces light refraction in breaks that have cracks or crushed glass, such as combination or star breaks.
Grey Tint
Designed especially to hide reflectivity in star breaks.
Blue Tint
Used for the blue shaded band at the top of some windshields. It also works well on combination breaks and bull's-eyes.
Green Tint
Used for the green shaded band at the top of some windshields. It also works well on combination breaks and bull's-eyes.